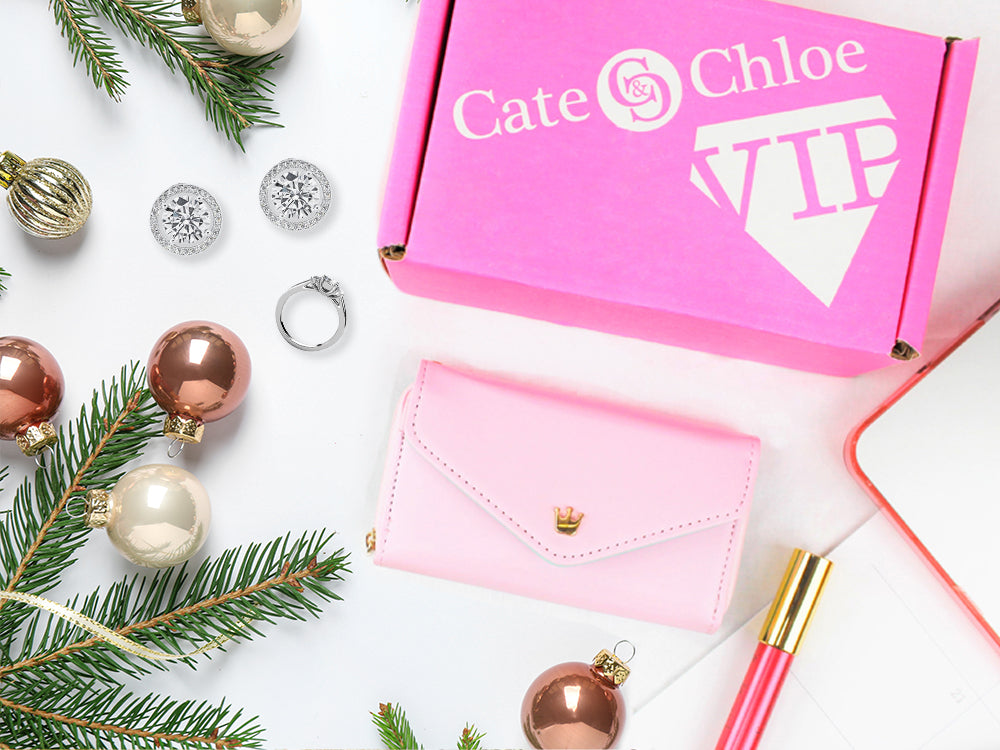 💎💎💎 Get 3 New Jewelry Pieces Every Month (+ A Free Gift! 🎁)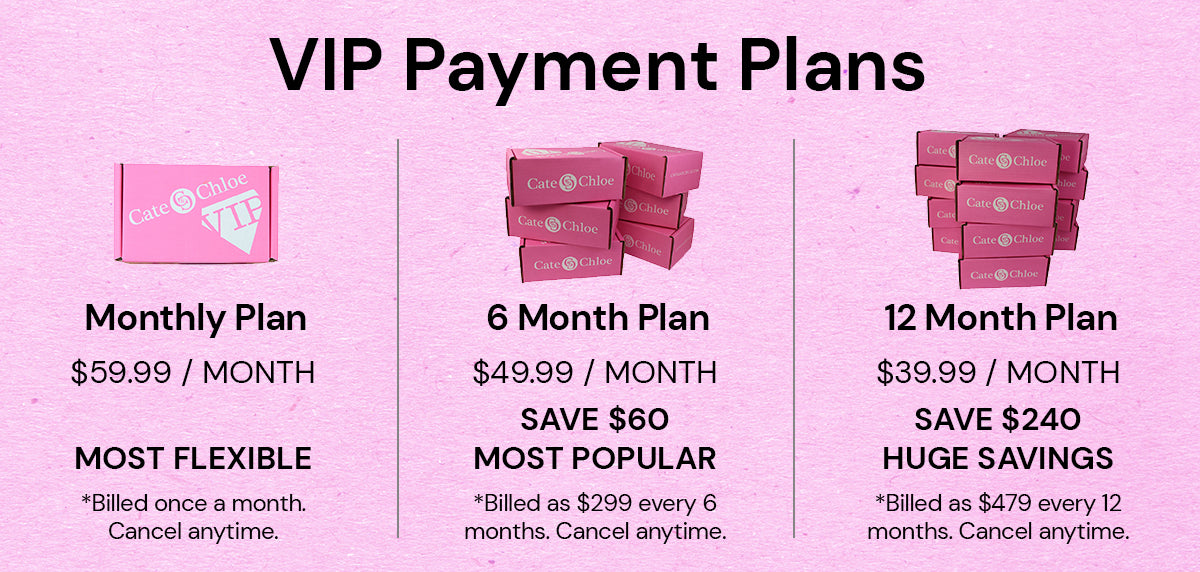 SEE WHAT OTHER VIP'S ARE SAYING
★★★★★

Beautiful earrings high quality makeup. The perfect combination for any female. I have gotten so many compliments on these earrings and I just got them. I can't wait for my next box to get here.

ELLA B.
★★★★★

Cheri W.
★★★★★

Love my 1st box the bracelet was really pretty

Nora D.
★★★★★

I am relatively new to subscription boxes, but always wanted to try them, as I always loved cate & chloe jewellery, thought I would try, and I am pretty pleased with products, I received a beautiful pair of earrings and a nice blush, they came packed well too, very Impressed with the box.

Suvarna G.
★★★★★

Currently obsessed with these stunning white gold studs from cate and Chloe jewelry

Isabella T.
CHECK OUT PAST C&C JEWELRY VIP BOXES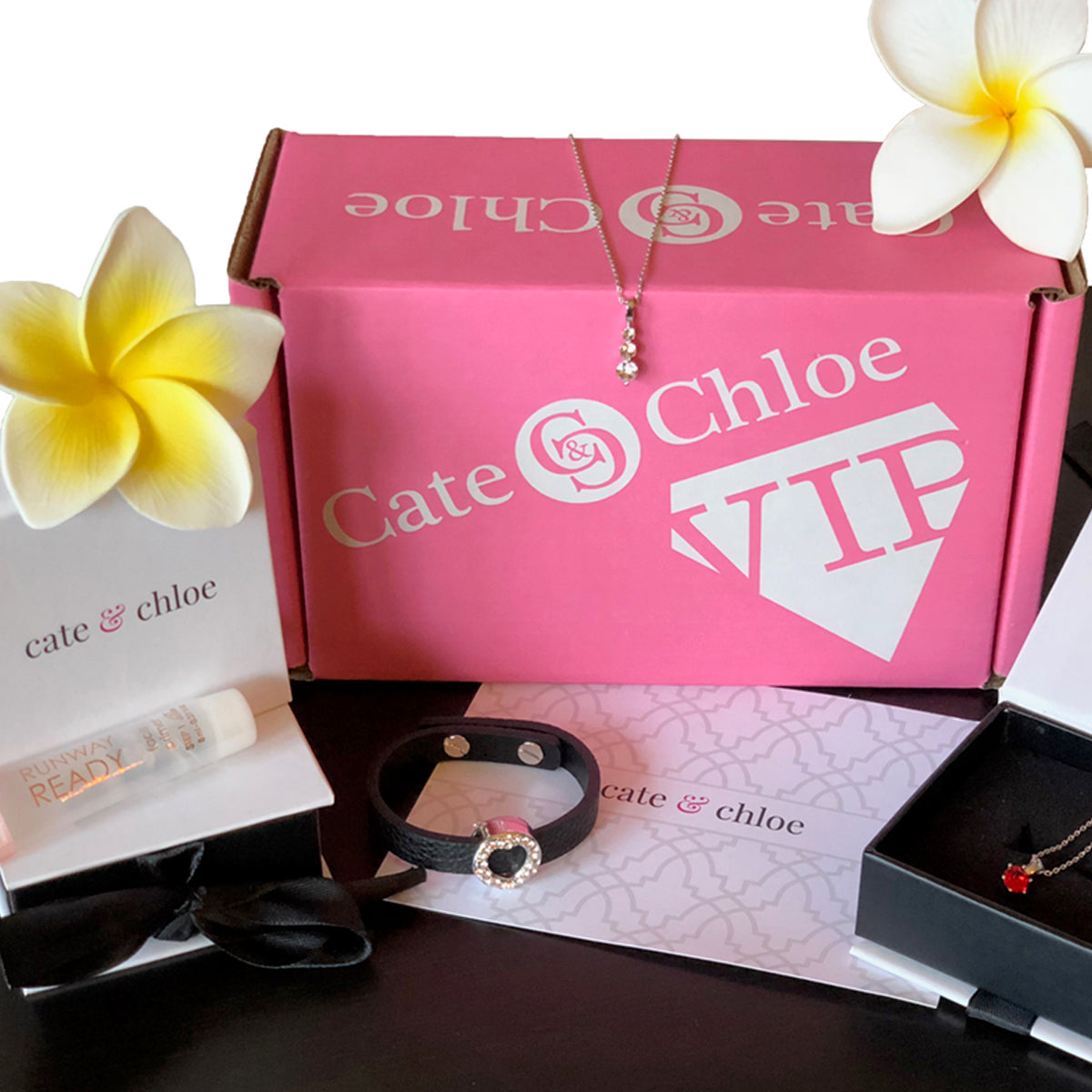 See why everyone's so obsessed...
READY TO START YOUR VIP JOURNEY?
Cancel anytime, no questions asked.
FREQUENTLY ASKED QUESTIONS
Each month we'll send you 3 pieces of hand picked jewelry including necklaces, bracelets, and earrings. You will receive difference exclusive jewelry pieces every month valued at more than $180!
You will be charged at the time of signing up for the VIP BOX and your first order will ship within 24-48 hours. After your first order, you'll be billed on the 7th of each month and receive your package around the 15th!
You KEEP everything your receive in your box without having to pay extra. Some other jewelry boxes are subscription services to rent jewelry, we want you to enjoy our timeless pieces forever :).
We focus on elegant, timeless, and trendy styles. The versatile styles will really help you build your dream jewelry collection, allowing for so many options, perfect for your different moods, outfits, or events and special occasions! The best part is you will get early access to new arrivals!
At Cate & Chloe we strive to ensure that every piece of jewelry offers the highest possible quality at the most affordable prices. Each piece manufactured with the highest quality materials to ensure it last and you are proud to wear it every day. Of course if for any reason you are unhappy with a piece of jewelry our team will work with you to find the perfect piece for you to enjoy for many years to come.
OF COURSE :)! You can cancel any time before your next billing date (of course it will be painful because you will love it)! Just let us know and we'll handle the rest! Or you can cancel it using your account portal.

Going on vacation? or just want to take a month off, you can go into your portal and skip the next shipment.
You can delay or skip next shipment for your subscription at any time through the VIP customer portal. Our team is here to help as well.
Once you make your order, you will receive a 4-digit code through email or SMS along with a link to a customer portal. Follow the link and input your code when prompted to access the subscription management portal.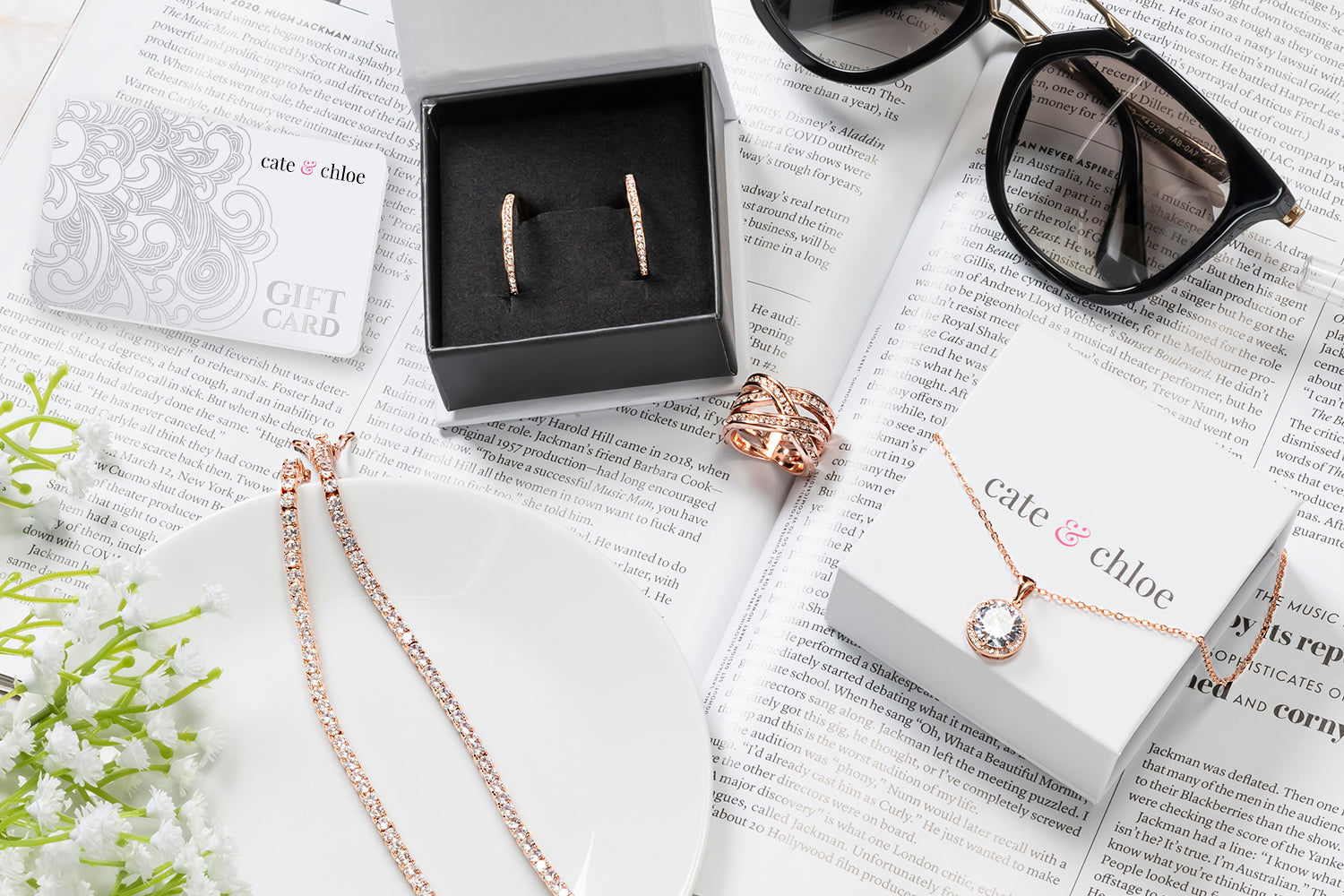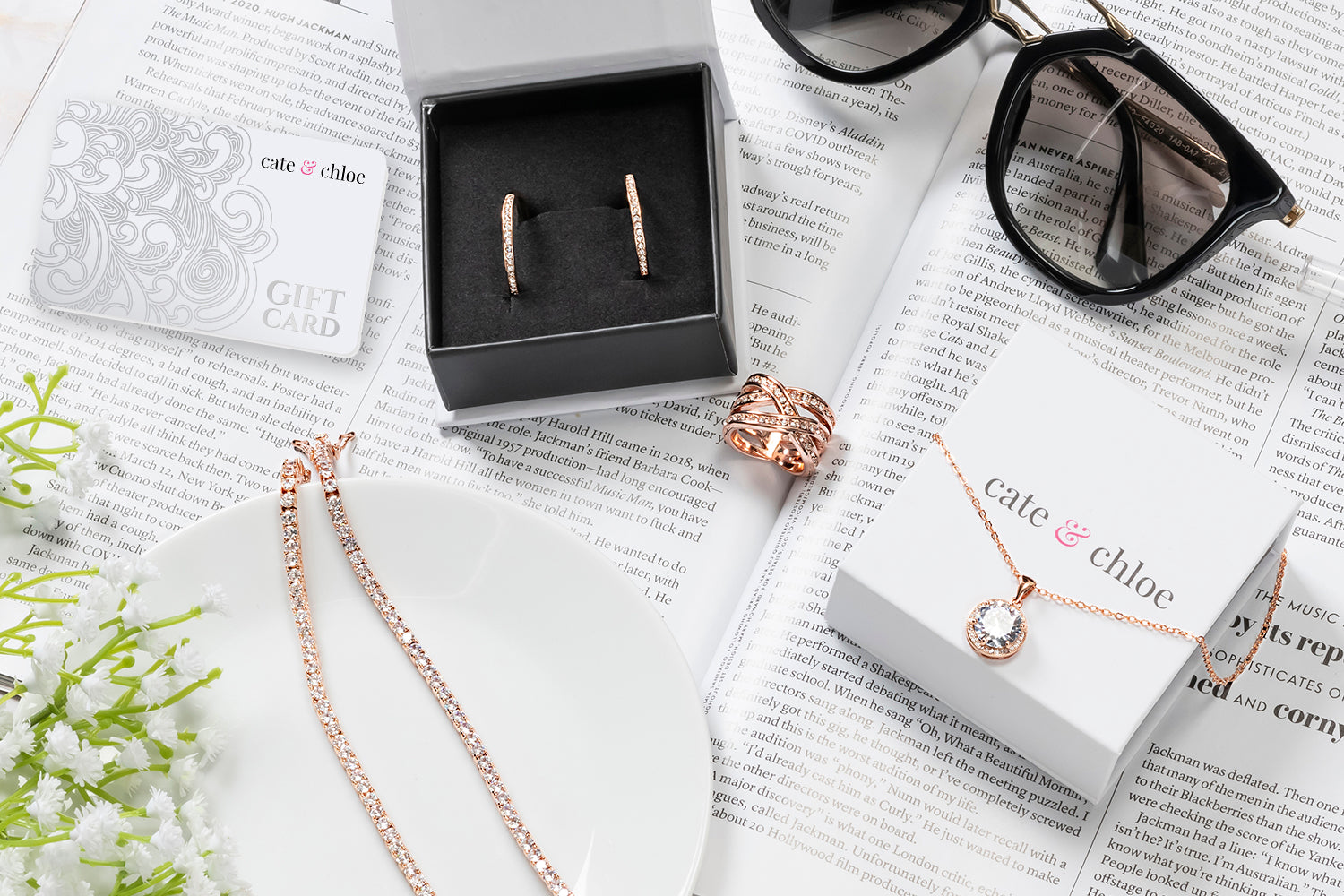 Don't Want a Gift Subscription?
Make the Perfect Gift, No Shipping Required!